Murchison Excursion: The Falls & River Nile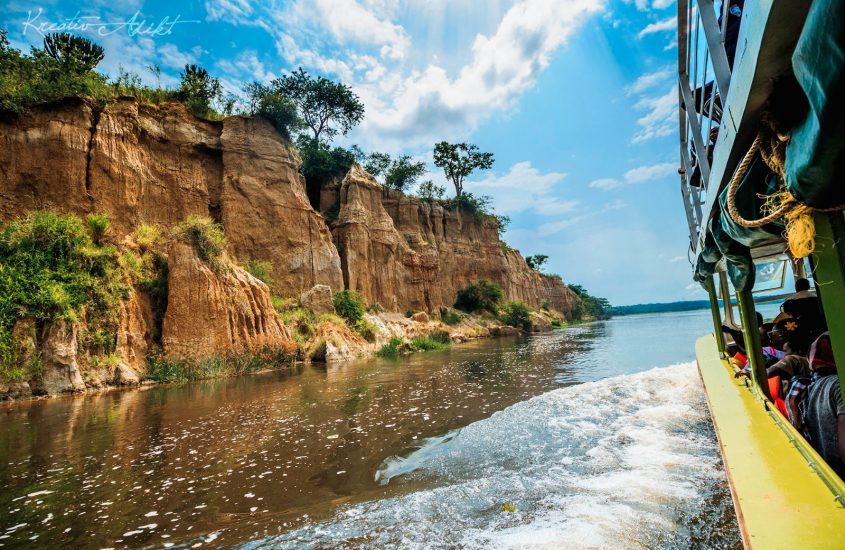 When you stand on the top deck of a boat afloat the River Nile near Paraa with a not-so-close and yet equally magnificent view of the Murchison Falls as they meet the Nile, it becomes increasingly hard to understand how one could not believe in a creator – as only the abilities of a creative with super powers could have put together something so wondrously beautiful.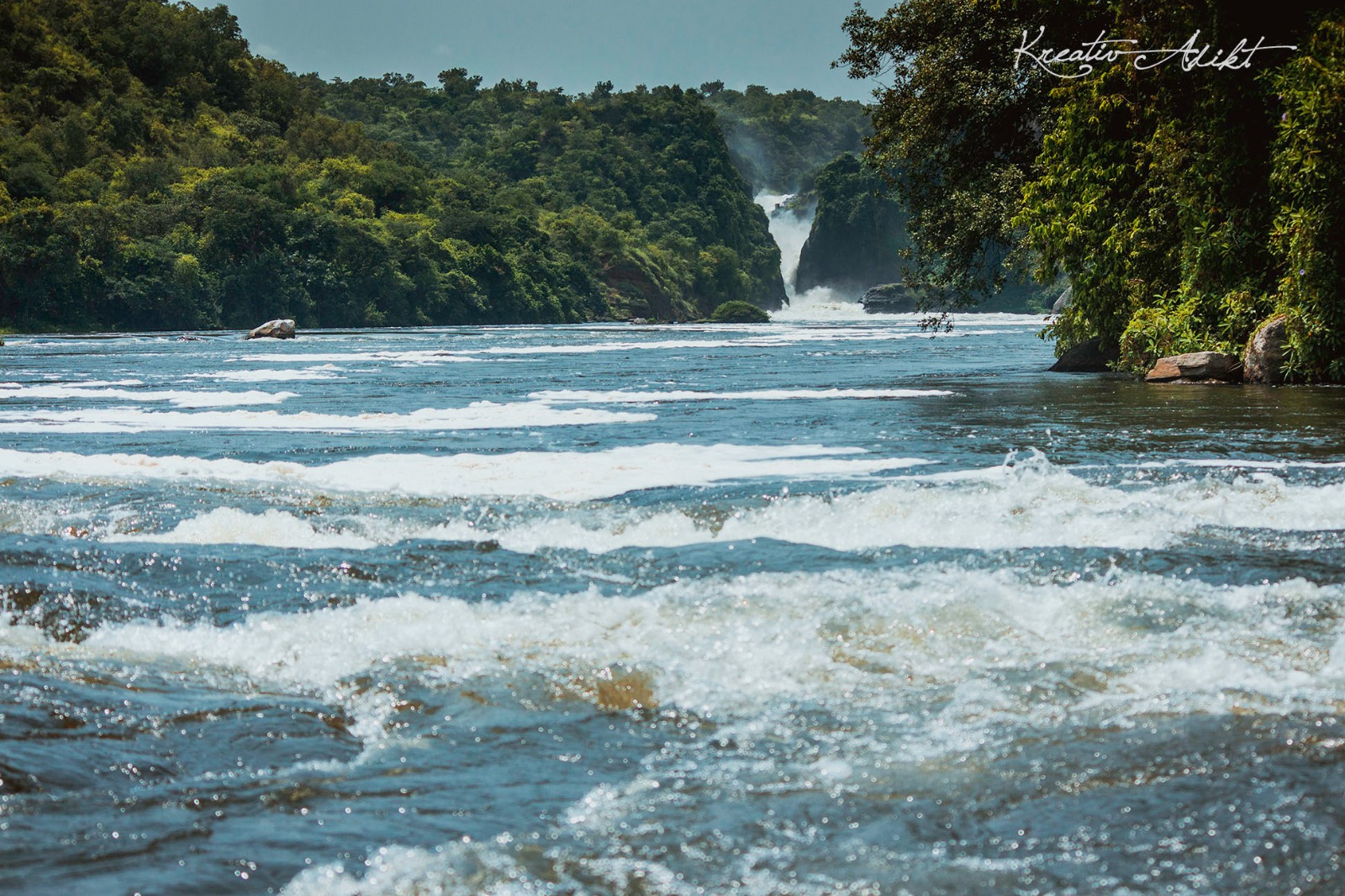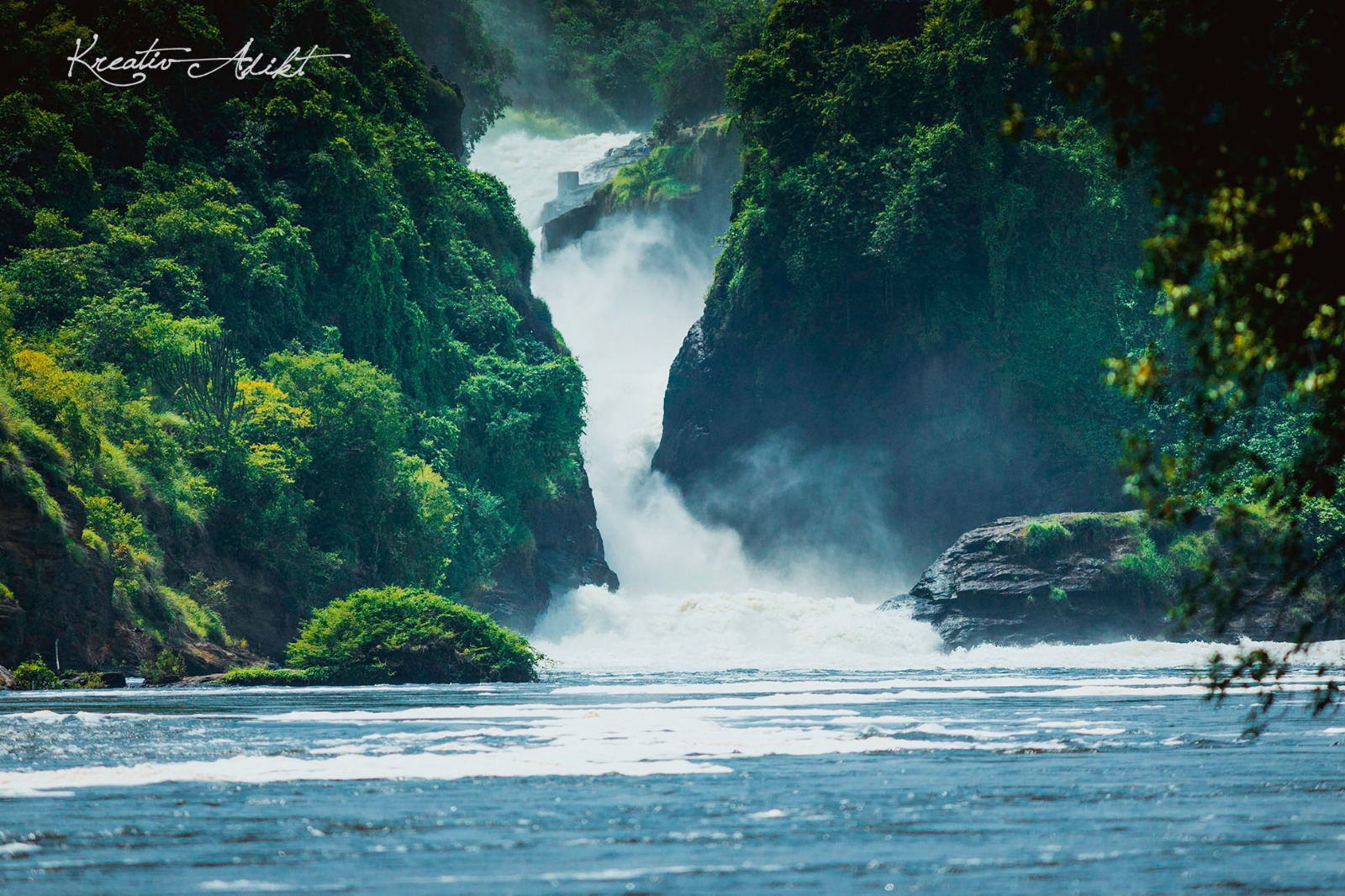 Having been to a number of waterfalls in this country, you'd think that by now I'd react/feel relatively normally to seeing another. Not quite. Maybe it's this fantasy I have about waterfalls or the way these particular cascades of water flow in a staircase; but the Murchison Falls are most decidedly something everyone must see in this lifetime. On the first day of most recent #KoiKoiUg trip, I saw, breathed in, meditated by, felt the spray of and came to this conclusion about these falls.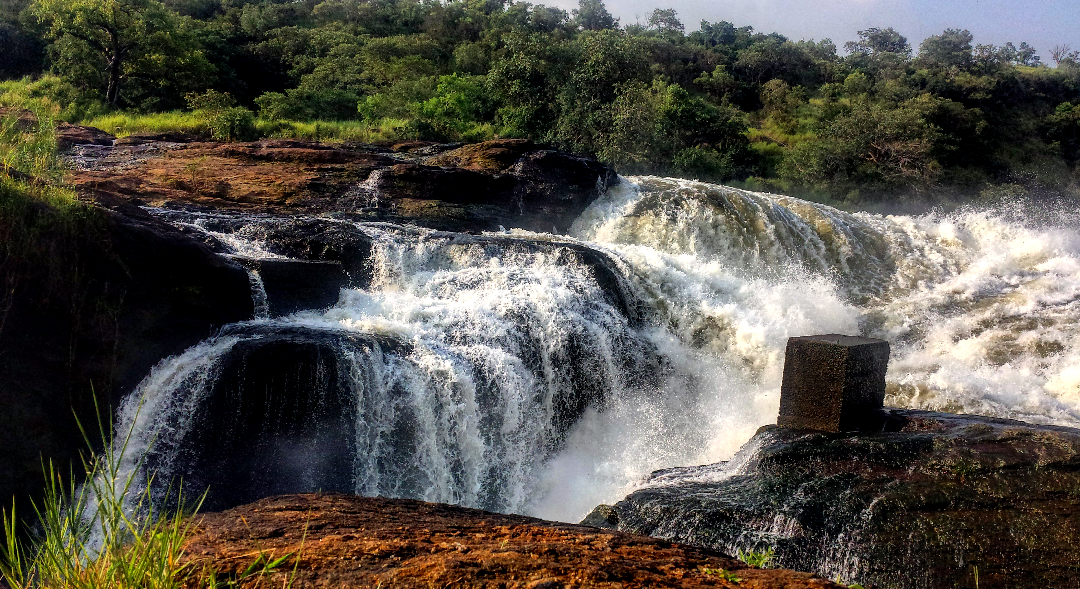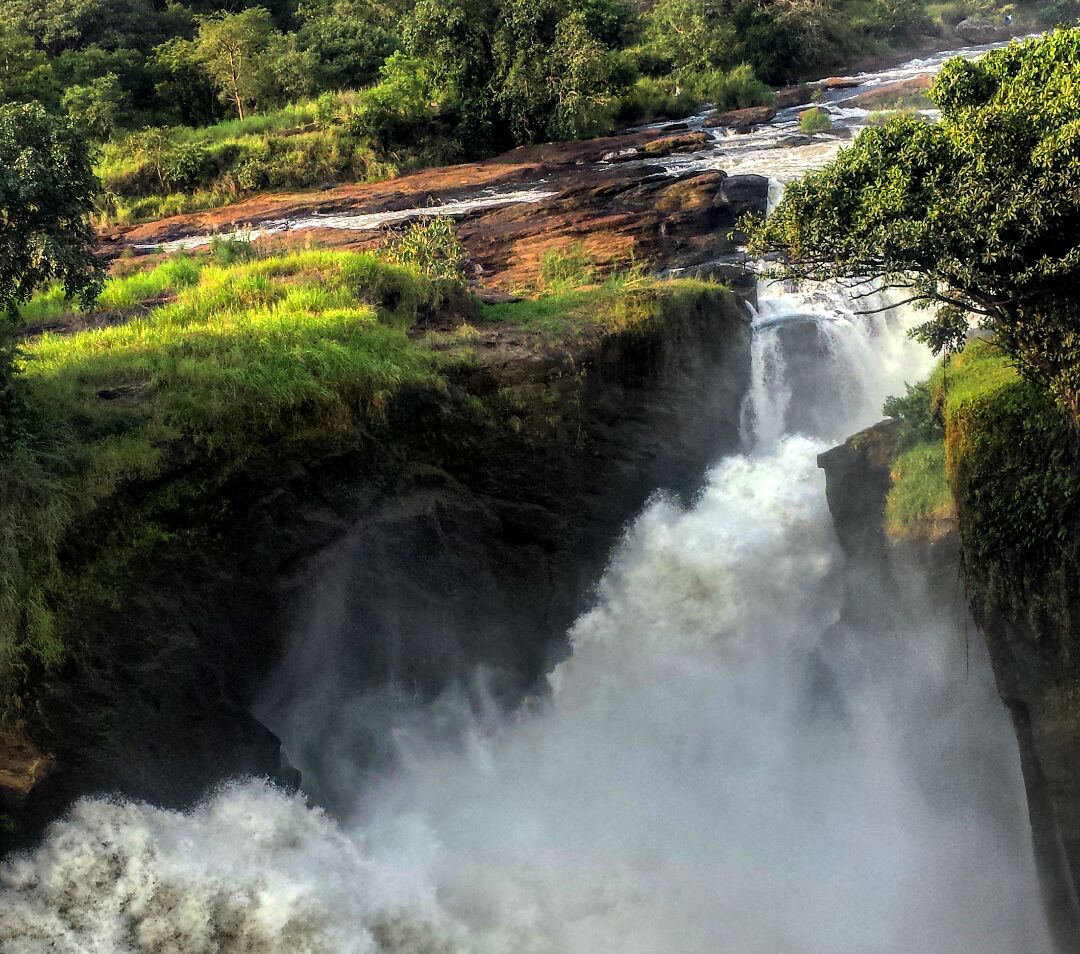 On day 2 after the game ride, we sat on the double-deck motor boat drinks in hand and ready to explore the Pakwach side of River Nile. In briefing, the guide said that we may wear the life jackets but was quick to add that this boat had carried tourists across the Nile for over 45 years and there was not one incident when things had gone wrong. Now, not to sound careless but who wants to wear some polyester-made clothing in uncomfortably high temperatures? Yeah, not me either. So many of us opted out of the option and allowed the sun to reflect it's rays on our melanin as we took in the scenery around us, spoke loudly to outmatch the insistently loud boat engine over the muffled sound of the water waves.
Hippopotami peeped above the water, living by their semi-aquatic status and on the shores: we saw elephants, birds and a lucky sight a crocodile basking in the sun. A large wall-like rock in view, local name "Nyamusika" is a habitat for several species of birds as was explained by the guide. Further high up above is a penthouse like, non-contemporary and yet still visibly stylish brick structure, "Queen's Cottage" where Queen Elizabeth stayed when she visited Murchison Falls National Park in 1959. Also to note: while she visited, the queen cruised upriver to view the Falls – same cruise that the people of #KoiKoiUg were now taking 57 years later.
Photography credits: @kreativadikt, @spartakussug and yours truly.