The Women's League is nolonger an acceptable excuse for the inaction of political messiahs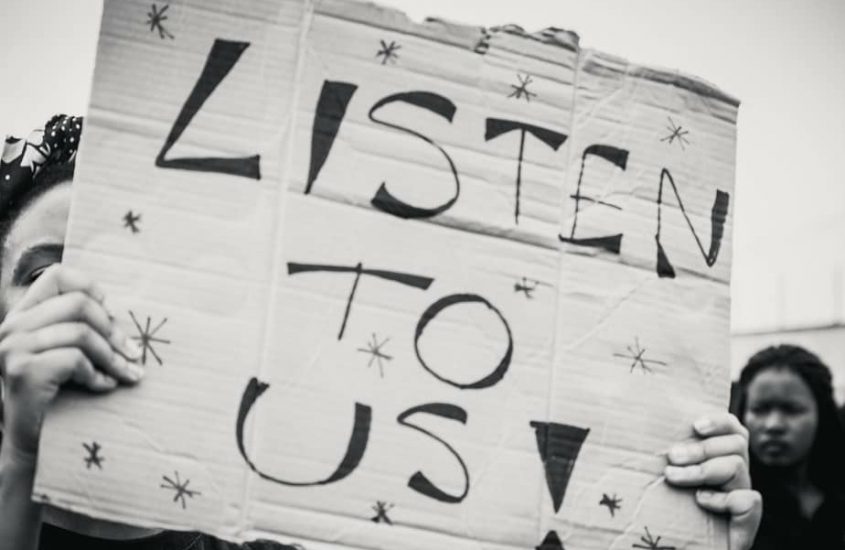 Between May 2017 and 2018, women who had been reported kidnapped were found dumped dead in areas of Nansana and Katabi, Entebbe suburbs. Many of their naked bodies were strangled, some with visible signs of sexual assault including the insertion of sticks in their vaginas. While addressing residents of Katabi, the then Inspector General of Police, Kale Kayihura offered what he thought would be a solution to what he argued were crimes of passion. All women would prepare to register their boyfriends to assist Police in carrying out investigations. It wasn't clear what would be done to protect the women from being brutalized and murdered in the first place. Neither did he reveal how this registration of boyfriends would be conducted. There was nearly no case reported solved.
In June of the same year, Ugandan women took to the streets to protest this unbridled violence. The Women's March organized by feminists under the Women's Protest Group, amid tensions with law enforcement, came at a time when there had been 40 reported cases of this nature. The protest was as highly publicized online beforehand, as it was during and after. In attendance were Ugandan girls, women, non-binary gender folk, African feminists from Kenya and Ethiopia, men, ambassadors, photographers, media and even some members of the Uganda Police Force. Noticeably absent were prominent leaders of political parties, or their representatives.
Fast forward to 2021, Uganda held an attempt at a general democratic election in 2021. In the running for the Presidential seat were over 20 Ugandans. Of these were some of the male political party leaders who were conspicuously absent at the Women's March. So much so that it became a topic of conversation at the meeting grounds. "Where is ____" Did we not inform ___?" "Where are the men we're always rooting for?" They were a no-show, yes. For reasons best known to them. The rest of us can only speculate. But even worse than snubbing the March, was that they were silent then, and continue to be silent about the existing systemic inequalities that allow for this oppression to continue.
The parties they lead often have something of an affirmative action wing – the Women's League. This league often led by a woman member is the party's cop-out when tasked to show that women matter to their plan for political change. "We have a league that handles women's issues," they'll often say. It is this same response you'll elicit if you randomly taxed one of these leaders to explain their absence from activities like the 2018 Women's March; or their silences on a number of vital discussions ranging from holding sexual abuse perperators accountable, to ensuring women's equal representation on the panels they regularly sit on.
Now, admittedly in a largely patriarchal society like ours, the issues affecting women are often overlooked – by the media, by citizens and clearly by politicians. Many argue that the league is crucial especially for this reason, that the plight of the Ugandan woman be addressed at a centered level. And while that might be one means to equity, Ugandans, and especially Ugandan women must ask ourselves if the unceasing issues affecting a 51% population should be relegated to a smaller caucus of the political party leadership alone.
We should question why it is acceptable that only fellow women activists and women's civil society organisations stand in solidarity with any woman who has been violated. Why the arbitrary arrests of male activists on the other hand raise the public outrage of both women and men. Ugandan women activists from Ingrid Turinawe and Stella Nyanzi to Night Asara and Jane Abola have consciously risked, and indeed been subjected to sexual, psychological and physical brutalisation from security criminals while in solidarity with the dictatorship's male political opponents.
It is only fair and right – a show of true comradery – that male political messiahs should speak and act on rape, sexual harassment, the gender pay gap, domestic violence and the unpassed Marriage and Divorce Bill that has collected dust on the floor of Parliament for years. They must become as intentional about it as they're about ending the multitude of others issues they speak loudly about. To relegate the former by classifying it as "women's issues", in the same breath speaking fire against oppressive systems, while conveniently ignoring the unique ways in which this oppression is meted out on more than half the population should be unacceptable. It is at best a portrayal of limited understanding or interest in our collective freedom; and at worst, their own belief that women's humanity is secondary or even unnecessary.
Uganda is long out of the luxury to try and test the regurgitation of patriarchal structures and the many ways that they disfavour us. Women live in perpetual fear not only of patriarchal violence; but also of the shame, mental distress and lack of perpetuator accountability they'd have to endure as a result. So anybody who promises fundamental change must also deliberately consider the liberation of more than half the nation's population. Of course, women continue to organize, with or without the support of men vying for the Presidential seat. But as we put our safety on the line and advocate for change alongside our next leaders, it shall be only with those, if any, who prioritize our humanity.
Silence in the face of any injustice is complicity, and there's indeed no revolution without the freedom of women – concepts that are often quoted in those heartfelt social media posts on Women's Day. But those platitudes and the Women's League are hardly enough to bring rise to the transformational change that Ugandans deserve. As our leaders quote Thomas Sankara on women's liberation today, it's my fervent hope that they shall, going forward, translate those theoretical impressions into praxis.