Lemon Valley Farm Estate – Inside Nakuru's Rocky Wonderland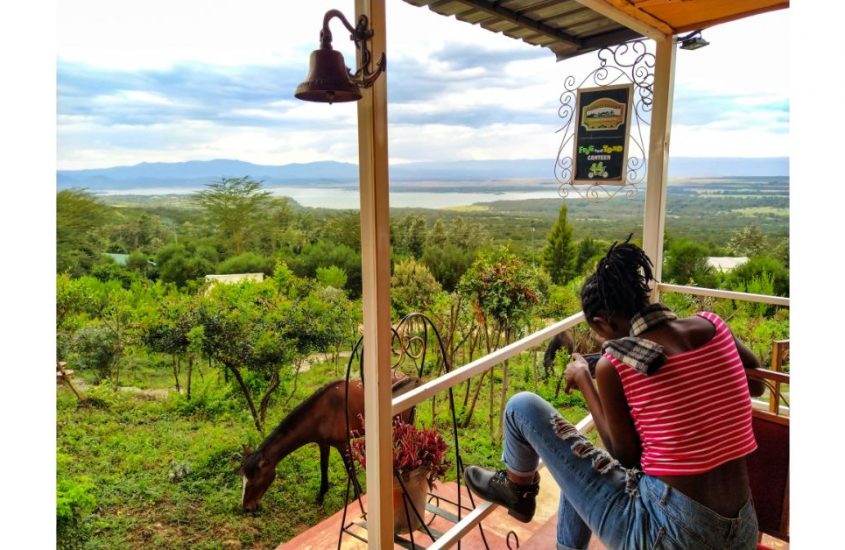 There's a windy, gravel road off the Great Rift Valley highway; northwest of Kenya's capital Nairobi. At its top, a metallic gate opens into a slice of a parallel dimension with a 360-view of Lake Elementaita. Inside, a rainbow is spread across the sky, the February sun is unforgiving. The surroundings' tranquility shifts my consciousness from the body, for at least a minute. It is the intuitive Déjà Vu experience, but I am only here for the first time. A dream, but not quite – because I am in fact, wide awake.
The restaurant is the structure whose altitude is closest to the term, valley. It rests on green, broad acreage about 2 meters above the ground, yet its open ambiance still affords you a spectacular panorama. The inexhaustible lake, the miniature shed houses, and the wood and metal frame cottages – each perched on its own mound of high rock; are all in range of vision. But it is the sight of golden brown horses casually grazing in the meadow that is guaranteed to appeal to your aesthetic sensibilities most.

With those sights and the bountiful food portions, mealtime will hardly be a whistle-stop situation. The cinnamon pancakes and butter toast might have something to do with why you spend even more time than usual at breakfast. The hike back to your cottage with a belly full takes a whole lot more effort than you're prepared for, but the promise of an afternoon swim in the inviting turquoise of the secluded pool should be a sufficient reward. Make sure to read the hilariously cautionary signs in the pool area – then proceed to adhere to them.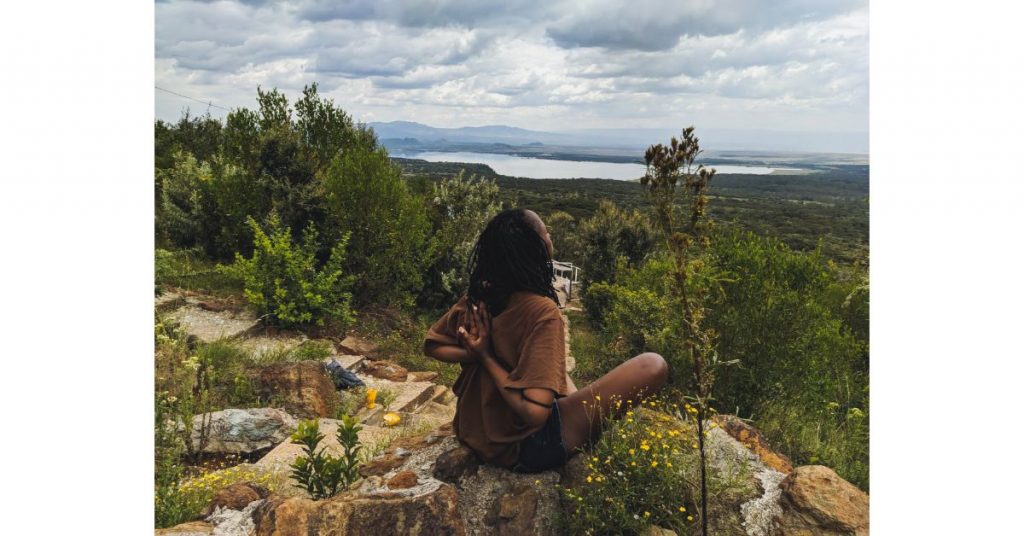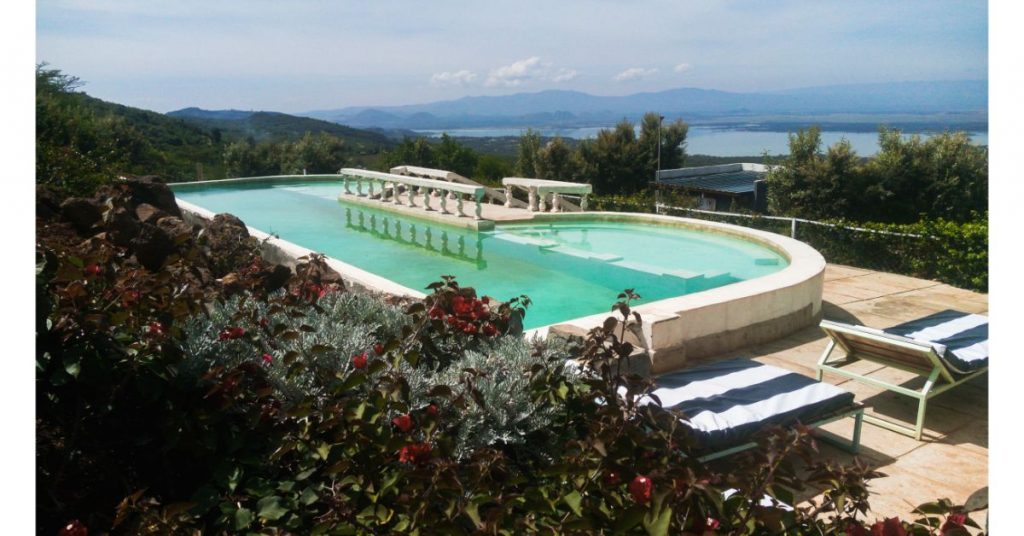 While the crisp morning air and birds' harmony should prompt you to catch a glimpse of shy sunrise and later have a cup of tea on the patio, the chilly evenings are better spent in the coziness of the cottage sitting area which has an electric space heater installed. Grab a book. Or briefly step into the stiff breeze for a camera shot constellation of the Nakuru townscape – a view that ably rivals the one of the lake in daylight.

When you eventually slide into those white linen sheets in the Charlock Cottage, the last thing you'll hear before you go out like a light, will be the wind's roar and the crickets' mating call. In that moment, you need neither a plan for what tomorrow should look like; nor the modern convenience of broadband internet. The Kenya vs. Uganda Twitter war might have been reignited, the free world might be on fire and the earth could crack beneath the weight of human destruction. Still, none of that matters now.