The Rwandan Architect Who Is Fostering a New Generation of African Designers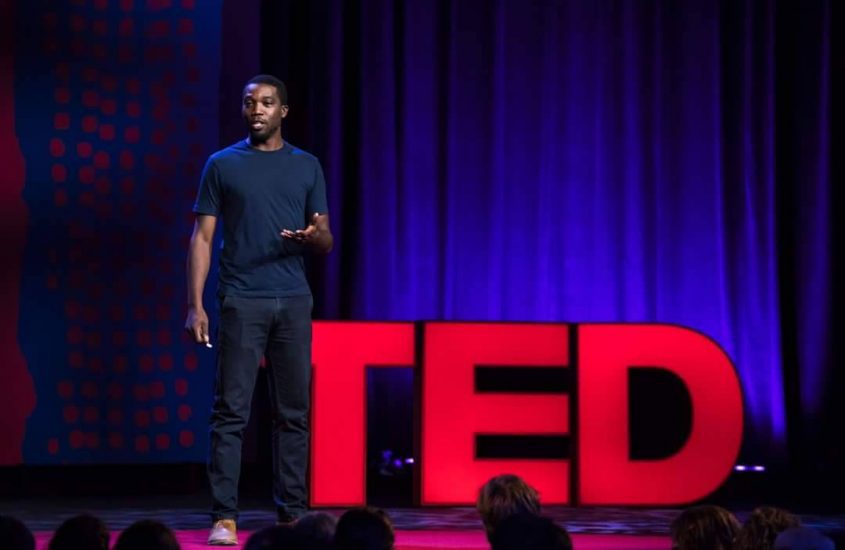 When a 19 year old boy leaves his country for the very first time in pursuit of a childhood architectural dream, he encounters skyscrapers on the other side of the world like he has never seen before. But behind the story of these magnificent buildings is the exploited labor of hundreds of immigrants, displaced natives and the looming adverse consequences of environmental pollution. He quickly realizes that the existent model of design which is own country is about to undertake, can be destructive to people's ways of living.
Christian Benimana told his story 15 years later during a presentation at the TEDGlobal in Arusha, Tanzania earlier this year. This time a holder of a Bachelor of Science in Architecture from Tongji University in Shanghai, China; Director of Rwanda Programs at Mass Design Group and Director at the African Design Center. With this education in the bag and a vast experience in the field, Christian has realized his initial dream. He now envisions another; "Can we develop a uniquely Africa model of sustainable and equitable development?" He is optimistic.
With a set of population growth statistics past and projected, he draws attention to the urgent need for more sustainable construction; of housing units, schools and even health centers. He also presents examples of architects who are already doing it. One is his Nigerian counterpart, Kunle Adeyemi who has designed a prototype floating structure that is resilient to rising sea levels in slums of big cities where people live in makeshift structures on water. An invention Benimana describes as, "An ingenious solution," one that can ensure that communities live safely on the waters of Lagos.
In his own efforts, Benimana, together with a team at Mass Design Group have designed the Kasungu Maternity Waiting Village in Malawi to "provide a safe and dignified place for expectant mothers," and ultimately address the high maternal mortality rates. "These examples are not enough, 300 more examples will not be enough. We need a whole community of African architects and designers to lead with thousands more examples."
He then recounts a symposium of African architects from across the continent earlier in the year. He says that they all had one thing in common; "every single one of us went to school abroad and outside of Africa. This has to change." So what solution does he propose? "If we are to develop solutions unique to us, we need a community that will build the design confidence of the next generation of African architects and designers." An action plan he and his team have taken head on.
The African Design Center, a fellowship they launched in 2017 is a 20 month long design-build program with 11 fellows from across the continent. Here, the fellows learn to construct from a point of knowledge on the challenges of climate change as well as the health impact of buildings as per the research that Christian and his friends have amassed over the years. The participants have as a result designed a school project whose construction has already begun. Ruhehe Primary School in Rwanda.
The program's goal to create the community that Christian foresees is looking up. Zani, a fellow from Kenya has helped start an organisation that will expand opportunities for women to become engineers. Moses from South Sudan, who Christian intimates that they could hear gunshots during his interview call during applications, believes that architecture can be a great way to bridge communities during civil war.
Benimana has a bold dream. One which he too admits has a long journey to go. He implores the next generation of African leaders to shorten and streamline that journey by preparing the already existing talent to, "build their design confidence and empower them to develop solutions that are truly African, but globally inspiring." Whether the movers and shakers across Africa, like Christian, will rise to the challenge is a question whose answer you and I are yet to see.