PLACE REVIEW: Acacia Book Cafe
In Remera, Kigali, behind Bank of Kigali across the road from Airtel is a perfect little solace. Its name, Acacia Book Cafe. The "Book Cafe" was a clever choice of nomenclature I thought. For any reader at least, those words put together anywhere will arouse your interest. For the lay man, their curiosity.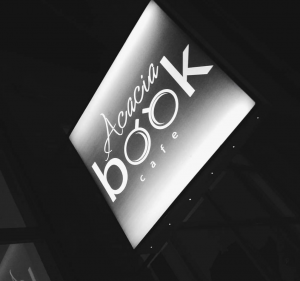 Glass french windows, European style road side cafe ambiance and one room whose decor is brilliantly deceptive to the mind, room might appear to be two. Pristine white bookshelves that are not necessarily packed with books. In fact, these shelves look like supermarket shelves that are yet to be restocked; and yet something about this setting allows the light from outside to come and dwell here in harmony with the low hanging bright bulbs.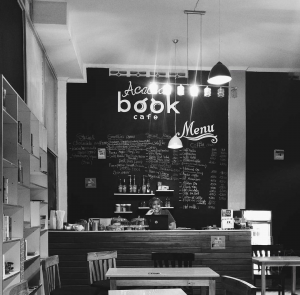 In the opposite corner from the 2 tables on one side; is a children's space with crayons and coloring pads on wooden tables. Next to the tables, you'll see a piano and guitar near the kid's chairs. On the wall above is another shelf on which handcrafted items for sale are displayed.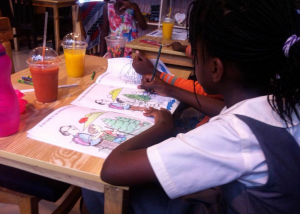 The menu has a bevy of snacks and interesting coffees and teas- and lemonades and smoothies, but it is the whipped cream spread chocolate waffles with large crimson red strawberries on top that have me dreaming about when next I will be in Kigali. If ever there was the perfect snack to enjoy as you read a book, this is the one- except of course soon as you start eating, you'll be prompted to put your book aside and fully indulge.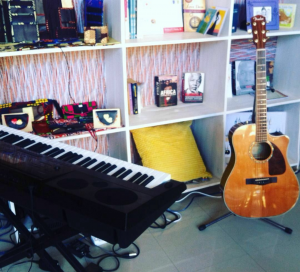 The service will not give you a migraine and I guarantee you that when you pick that tab to clear your bill, it will be with the satisfaction that your hard earned francs have been accorded their value.